Sale!
10-Step Roadmap to Your Astrological Business Blueprint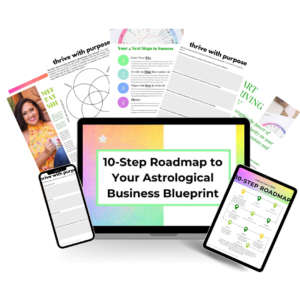 Description
Unlock the secrets, ignite your potential, and embark on a transformational journey towards a thriving astrological business. Your future success awaits!
Align your astrological expertise with your life purpose
Learn how to attract clients and market your services effectively
Establish a strong online presence for maximum visibility
Gain actionable strategies to build a thriving astrological business
Unlock the secrets to turning your passion into profit
Limited-time offer: Get the $97 class for just $7
Only logged in customers who have purchased this product may leave a review.