Sale!
LIVE TRAINING. Upgrade to VIP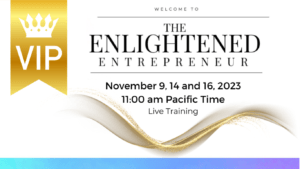 Description
Are you ready to take your training experience to the next level?
Upgrade to our VIP package today and ensure you don't miss a single moment.
For just $29, you'll gain exclusive access to all the recordings and bonuses from our training sessions. But hurry, because once the training starts, the price increases to $99!
Never Miss a Session with Exclusive Lifetime Access: Life can be unpredictable, and sometimes you may not be able to attend a training session. With the VIP package, you'll have peace of mind knowing that you can catch up on any missed sessions by accessing the recordings at your convenience.
Personalized Attention: Private 30-minute after party session each day with fellow VIPs and Taylor following the live event.
In-Depth Learning (Exclusive lifetime access to recordings): Our training sessions are packed with valuable insights, tips, and strategies. By upgrading to VIP, you'll have the opportunity to revisit the content and dive deeper into the material. This will help you reinforce your learning and extract even more value from the training.
Workbook to accompany each day's live training
Bonus Bundle: Instant access to the Enlightened Entrepreneur workshop series AND Business Monetization and Magnetization Workbook Pack
Don't wait until the price increases! Click the button below to upgrade to our VIP package for only $29. Secure your access to the recordings and unlock a wealth of knowledge that will accelerate your success. Remember, once the training starts, the price jumps to $99.
Only logged in customers who have purchased this product may leave a review.